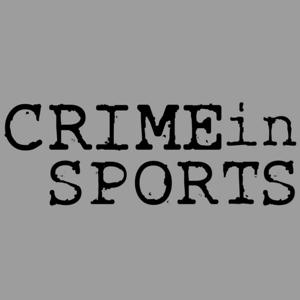 #231 - An All American Mess - The Masochisticness of Kurt Angle
10.27.2020 - By Crime in Sports
This week, we take a look at a very accomplished individual, both in his sport, and at the police station.  He was an American hero, an Olympic gold medalist & even WWE & TNA champion.  Unfortunately for him, all that success comes with plenty of tragedy & stupidity. He always has someone trying to sweep it under the rug, but his problems kept on coming. Find out about one of the craziest cocktails of self destruction we've ever heard of! 
Turn all of your sadness into athletic victories, be one of the most respected wrestlers ever, and take more pills than an elephant could handle with Kurt Angle!!
Check us out, every Tuesday!
We will continue to bring you the biggest idiots in sports history!! 
Hosted by James Pietragallo & Jimmie Whisman 
Donate at... patreon.com/crimeinsports or with paypal.com using our email: [email protected] 
Get all the CIS & STM merch at crimeinsports.threadless.com 
Go to shutupandgivememurder.com for all things CIS & STM!! 
Contact us on... twitter.com/crimeinsports 
facebook.com/Crimeinsports 
instagram.com/smalltownmurder