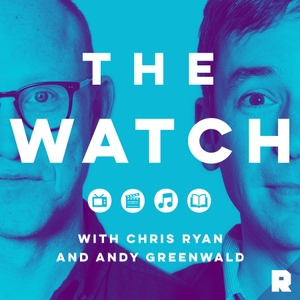 An Interview With 'Queen's Gambit' Director Scott Frank. Plus, the Major HBO Max News and 'Industry' Episode 4.
12.04.2020 - By The Watch
In industry-shaking news, Warner Bros. announced this week that they will send their entire 2021 movie slate, including movies like 'Dune' and 'Matrix 4,' to HBO Max. Chris and Andy break down what this means for movies, as well as how it might affect the TV industry (1:19). Also, they discuss Episode 4 of 'Industry' (21:23) before being joined by 'Queen's Gambit' director Scott Frank to talk about what went into making one of the most popular shows of the year (34:58).
Hosts: Chris Ryan and Andy Greenwald
Guest: Scott Frank
Learn more about your ad choices. Visit megaphone.fm/adchoices