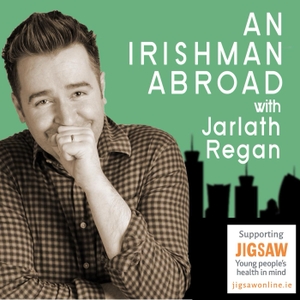 An Irishman Abroad
By Jarlath Regan
What's An Irishman Abroad about?
Irishman Abroad is features rare long-form interviews with extraordinary characters such as Sir Bob Geldof, Sharon Horgan, Hozier, Brian O'Driscoll, Chris O'Dowd, Boy George, Dara O'Briain, Gabriel Byrne, Lisa Hannigan and Dylan Moran. In each episode, comedian Jarlath Regan is joined by a well known writer, actor, performer, athlete or public figure to discuss their life and shared experiences of Ireland and abroad. An Irishman Abroad is a former winner of the iTunes Store's Best New Audio Podcast Award and has been a fixture in iTunes' Best of the year list since its creation in 2013. An Irishman Abroad has been recommended by The Guardian, The Telegraph, The Irish Times and The London Metro.
(To access the full archive including almost 300 episodes and the true crime bonus series Irishman Behind Bars, visit patreon.com/irishmanabroad today.)
Thanks to our sponsor, CurrencyFair, who are a great way to avoid massive bank fees and expensive exchange rates when transferring money abroad. Listeners of the podcast get their first transfer for free so go to currencyfair.com/irishman and register there to get your free transfer and save a lot of money.