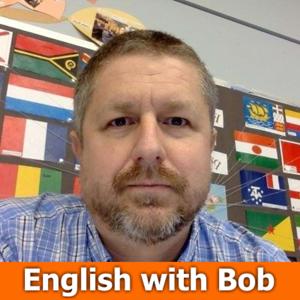 Last week I did an English lesson about spring, but I was inside the whole time! I thought since today was such a nice day I should walk around and use some of the terms and phrases that I taught last week while I was outside.
In this English lesson you'll learn English words and phrases as I show you the actual item as I walk around and enjoy spring. Spring actually started a few weeks ago, but today the weather is much more spring-like so I got out my camera and headed outside. I'm happy I could just go outside with only a spring jacket on and make this review lesson.
In this English lesson I will help you learn the English vocabulary about spring! You'll learn words and phrases like: springtime, to leaf out, blossoms, buds, migrate, puddle, rubber boots, spring jacket, spring breeze, fresh air, winter tires, mud, and more!
I hope you enjoy this English lesson about spring!
Note: This is the audio portion of a Youtube English lesson which you can watch right here: https://www.youtube.com/watch?v=y2mF5dLb-PI or find by searching Youtube for, "Bob the Canadian Spring"
Support the show (https://www.patreon.com/bobthecanadian)