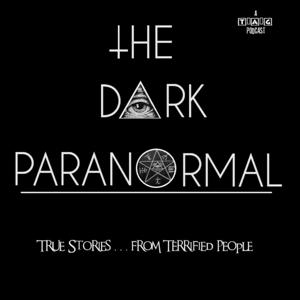 Welcome back, to The Dark Paranormal.
On todays show we hear from a listener who truly has one of the most interesting true paranormal experiences we've possibly ever covered.
Something that seemingly exists in what we know refer to as a liminal space, an area we cant as yet define, and whose very existence makes us uncomfortable for reasons we cant explain. For this schoolboy and his classmates, their very future seems to be in the hands of something...other.
Why not become one of our team members over at Patreon. When you join, you not only get early access to each episode, you also get access to the entire back catalogue of Dark Bites, the weekly Patreon only show. Head over to:
www.patreon.com/thedarkparanormal
See acast.com/privacy for privacy and opt-out information.
Advertising Inquiries: https://redcircle.com/brands
Privacy & Opt-Out: https://redcircle.com/privacy