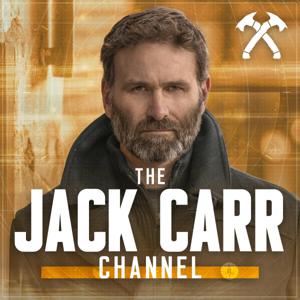 Today's guest is a retired Navy SEAL, wingsuit record holder, speaker, and host of the popular Cleared Hot podcast. 
Andy Stumpf served with both SEAL Team Five and Naval Special Warfare Development Group before being wounded in combat. Andy recovered and was assigned to the Naval Special Warfare Center as a BUD/S Dive Phase instructor.    Two years later, Andy became the first E-6 in the history of Naval Special Warfare to be commissioned through the Limited Duty Officer program. He then deployed with SEAL Team Three to Afghanistan.  Since leaving the military, Andy has gone on to raise millions for the SEAL community and set two world wingsuit records.  
You can follow him on Instagram @andystumpf212   
Sponsors:
Navy Federal Credit Union: Today's episode is presented by Navy Federal Credit Union. Learn more about them at http://navyfederal.org/
Black Rifle Coffee Company: Today's episode is also brought to you by Black Rifle. Purchase at http://www.blackriflecoffee.com/dangerclose and use code: dangerclose20 at checkout for 20% off your purchase and your first coffee club order!
SIG: This episode is sponsored by SIG Sauer. You can learn more about SIG here: http://bit.ly/SIG-JackCarr
FEATURED GEAR
Ten Thousand: Today's featured gear segment is brought to you by Ten Thousand. Ten Thousand is offering our listeners 15% of their purchase! Go to tenthousand.cc and enter code DANGERCLOSE15 to receive 15% off. 
Coffee or Die Magazine 
Montana Knife Company