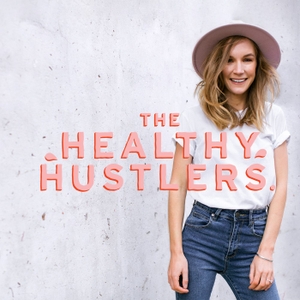 This episode is proudly brought to you by The Memo, the feel good baby edit that helps make the big decisions easy.
In celebration of Mother's Day I asked one of my favourite Mama's to join me back on the show and share some insight into how she is teaching her little ladies to choose gratitude.
Ange Simson lives on the sunny Gold Coast and is a mum to two beautiful little girls, Boh & Harper. Ange is known to most on instagram as the creator of The Gratitude Project, where she inspires women to choose gratitude, own their truth and live their best possible life. Ange is also the brains behind The Gratitude Gang and The Health Hub, an online health and wellbeing platform where Ange mentors and coaches women to make income from impact. A true inspiration and an incredible role model for Mama's, Ange chats openly about her experiences, insights and learnings.
Follow Ange: https://www.instagram.com/gratitude_project/
Follow your host, Madelyn: https://www.instagram.com/thehealthyhustlers
Subscribe to The Healthy Hustlers website: https://www.thehealthyhustlers.com/
Thanks to The Memo for making this episode possible. Use the code THEHEALTHYHUSTLERS at the checkout to receive 10% off your first order: https://thememo.com.au