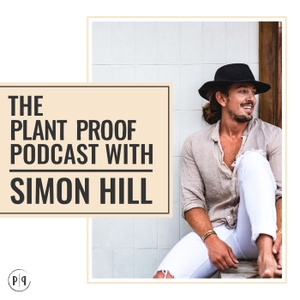 In Episode #137 I sit down with scientist Hamilton Roschel to discuss his recent study investigating whether the source of protein, animal or plant, affects muscle strength and growth in young healthy adults performing resistance training.
Specifically we discuss:
•Why this study was performed
•What the study methodology was
•What makes this study unique
•What the hypothesis was going into the study
•The study results and what we can and cannot say
•Supplements for improving performance (e.g creatine and beta-alanine)
•and more
Who is Hamilton Roschel?
Hamilton Roschel currently works at the School of Physical Education and Sports / School of Medicine, University of São Paulo. He does research in Nutrition and Sports Medicine, is the Head of the Applied Physiology and Nutrition Research Group and Head of the Laboratory of Assessment and Conditioning in Rheumatology.
Resources:
Hamilton's latest study: High-Protein Plant-Based Diet Versus a Protein-Matched Omnivorous Diet to Support Resistance Training Adaptations: A Comparison Between Habitual Vegans and Omnivores
Beta-Alanine study Hamilton referred to
Creatine and brain health study written by Hamilton and his team
Follow Hamilton on Instagram
Support the show?
If you are enjoying the Plant Proof podcast a great way to support the show is by leaving a review on the Apple podcast app. It only takes a few minutes and helps more people find the episodes.
Hope you enjoy this episode.
Simon Hill, Nutritionist, Sports Physiotherapist
Creator of Plantproof.com and host of the Plant Proof Podcast
Author of The Proof is in the Plants
Connect with me on Instagram and Twitter
Download my two week meal plan