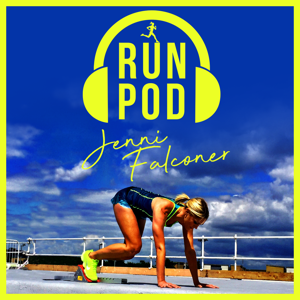 Anna Rutherford
06.11.2021 - By RunPod
For all runners, there is a distance that you dream of running. It could be a 5k, a 10k, a half or a full marathon. Or perhaps after hearing people enthuse about even longer runs, you've been tempted by an ultra.
Well in this episode, mum, lawyer and runner, Anna Rutherford does a brilliant job at describing a race she completed a couple of months ago.
Anna ran over 200 miles, smashing the race record in the process.
Her story is incredible. She'd just given birth a few months earlier, she napped in 11 minute bursts and her secret weapon is something you may want to try yourself….it's a food (of sorts) and was a huge help on her journey.
After hearing Anna's account of this epic run, I would be surprised if you don't ask yourself 'Could I do an ultra?' Or perhaps you'll ask, 'When can I do an ultra?!'
Enjoy this hugely inspiring episode with a superwoman who said she's 'nothing special'. I beg to differ. Happy running!