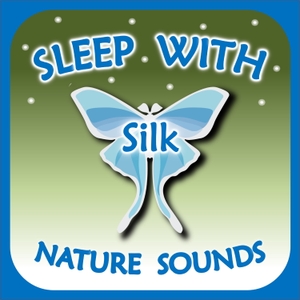 Extended episodes of our Nature Sounds podcast are currently available (coming soon for our other podcasts).
Get 1 Hour and 8 Hour episodes at http://bit.ly/sw241 or visit https://sleepwithsilk.com/
These extended episodes are 1 Hour and 8 Hours of 100% pure relaxing audio – they don't have any spoken introductions, no introductory music, and no advertisements or commercials.
If you are interested in these new Premium Podcasts, then you may go here for more details: http://bit.ly/sw241
[Update: We now also have extended episodes of our Background Noises podcast.  Use the same link above.]
***
Another podcast for relaxation and falling asleep: 
* Sleep Whispers: Guided relaxations, Bedtime stories, Poems, Wikipedia articles & more.
Sleep With Silk info:
* Website: www.sleepwithsilk.com
* Email: [email protected]