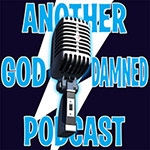 Ex thinks some atheists sound irrational when discussing politics. Are we more likely to give so-called liberals an unearned pass on providing evidence for their assertions? Do we have unreasonable "faith" in them? And what about our "faith" in accepting science when we aren't experts? The Herd gives the word "faith" a hard examination.
Hallelujah! It's the Gospel of Reason Hour! Step into the tent, brothers and sisters in rationality, as we ponder the question - should we proselytize? What's the difference between trying to convert someone to rational thinking and merely responding to people who vocalize their irrational beliefs? In our daily, non-blogging lives, should we always bother to respond to such people?
How about on our blogs? What do we stand to gain from debates with Christians and other theists? Why do they seem to be in such need of converting us to Jesus (or whatever)? Are atheists falling further behind by not responding? Babs declares "Fuck it!" let's have an atheist agenda.
The result of the first AGP random sample, double-blind, peer-reviewed (by Evo) study concludes... well, you have to listen if you want the latest science on atheists and their pets!
Each member of the Herd gets stranded on a desert island with one another person - who's an adherent of a religion. But the atheist is allowed to choose the religion. Find out which forms of nonsense we godless castaways would be prepared to tolerate, and why.