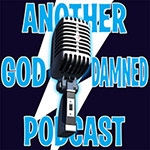 SI and OG introduce tonight's topic, one of the Bush Administration's final gifts to the American public: a new set of U.S. Department of Health and Humans Services regulations addressing issues of freedom of conscience for health care professionals. These regulations, which apply to all American health care facilities that receive federal funds, greatly expand the rights of employees to decline participation in the provision of medical goods and services for reasons of personal conscience. Chappy questions whether some of these provisions will endanger people who may not receive essential, critical care. SI discusses the Church Amendments that pre-existed the current regulations and ponders whether the new rules are necessary, redundant or dangerously expansive.
The discussion continues, as OG, SI and Chappy parse the possible meanings of the term "conscience laws." OG and SI also discuss why this issue is about the reproductive rights of all people, not just women. SI grows increasingly irritated throughout the discussion and questions the validity of tying funding for institutions to the ways in which individuals within institutions exercise their legal rights. He calms down later, as he notes why President Bush may not have had the last word on the matter after all.
Find out the latest poll results then listen as OG reveals why she was pissed off all day. Hint: follow the link to Godtube - if you dare.