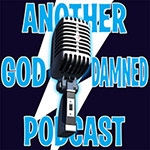 In keeping with the Inaugural festivities today, the Herd discusses the recent Complaint for an injunction to prevent the government from requiring president Obama to end his oath of office with words acknowledging the Christian god. Did the Plaintiffs have standing to complain? Is the Inauguration a government function?
The Herd continues to discuss the ruling of the Court in the Newdow case, and the ramifications for the inaugural proceedings. SI analogizes the ceremony with that of a wedding. Does that analogy apply? You decide.
SI reminds the Herd about, and they marvel at, the recently published report of the House Committee investigating the abuses of the Bush Administration. It's a long report. Philly then vents against Atheism's inability to develop a pleasing persona.