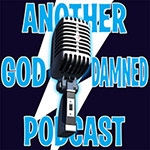 Exterminator expresses outrage over Barack Obama's "Committed Christian" flyer. Do we vote for a Democratic candidate when he or she openly panders to religious voters? OG vigorously agrees with Ex and says "no way." But Evo thinks this is not a time for anyone to take that stand. SI and Babs, although outraged by Obama's posturing, are ambivalent about what to do.
Is Obama going to be a Faith Warrior for Christians, or is his talk just to cover his ass with Muslim-haters in America? Evo thinks it's the latter. OG doesn't trust Obama for a minute.
Should atheists take a long or short political view? SI puts the question to Ex. Oddly, despite being the old fart on the panel, Ex argues for long-term success, even though that will surely mean some immediate failures.
Is Babs a Southern Lady or not?
Listen to the outtakes and decide for yourself.