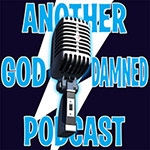 Evo has a question: Do theists, particularly those on Boards of Education, knowingly use their influence to undermine the teaching of ALL science, not just evolutionary biology? Do they consciously or unconsciously work against the development of a scientific worldview because they realize that it has a tendency to lead to religious decay? Philly thinks Evo may be lost in Conspiracy Land. Others in the Herd support the idea, minus any conspiracy.
OG tells us about anti-intellectualism in religious schools. Ex relates a different educational experience. Philly thinks there's so much to teach, so little time. What's your take?
Big surprise! Our federal tax money is being given to churches for charitable work. The Herd, predictably, is pretty united against this, and we spell out why. What really pisses all of us off -- not just Ex -- is that the White House encourages churches to "game the system".
But the Herd, being what it is, can't agree for long. Is it possible that churches actually do use federal funding for charitable work? Some of us say no; others of us think that's an unsupported position.
Join a prayer circle and save a woman's deteriorating family from an ATHEIST ATTACK!!!!!!!!!!!!