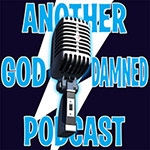 What's the responsibility of the President in accurately educating the public on matters of government policy? Or on anything, for that matter? SI states the case for a teacher-prez, but Ex takes a somewhat controversial position. The rest of the Herd including special guest Chappy, weigh in.
How vigilant is the voting public about our elected officials telling us the truth? But what can the electorate do? Chappy is optimistic about the possibilities, but SI punctures her balloon. We also look at the compliant press.
One of us thinks voters should have to take a test before casting their ballots. Is there an elitist in the house? Find out who he or she is. (If you're a regular listener, try to guess beforehand.) Do Americans lack intellectual curiosity and necessary basic knowledge? Most of the Herd argues that you can't force the electorate to make informed decisions.
OG is annoyed at The Boy Scouts of America Centennial Commemorative Coin Act. Does she have Scout-envy, or is there something insidious at work in the proposed legislation? We briefly discuss the history of B.S.A.'s B.S. Evo ably sums up the Herd's position, and, for once, Ex and SI refrain from embellishing. But someone tries to earn the sound-effects merit badge.