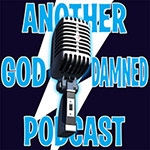 OG finds an atheist editorial in the Faith section of the Kansas City Star. It calls for an interesting response to The National Day of Prayer. Ex has problems with it, then has problems with Evo's response, then has problems...
The Herd talks a little bit about the Ben Stein movie Expelled. Is it worth getting upset about? Maybe not, since Ex hasn't been pissed off all week over it. Anyway, the Herd has a little fun at the expense of pathetic movies. Ex and OG discuss the whole foofaraw (whatever that means). SI weighs in as if he's an attorney or something.
During a break, Philly gets us all going on the Madeline Neumann case, in which a 11-year-old girl died for no reason, other than that her parents opted entirely for prayer in lieu of science. The Herd is thrilled about the indictment of the parents for 2nd degree homicide. Will the charges stick?
Ex cheers us up as the Herd honors another atheist with our Medal of Honor. Find out who the winner is.