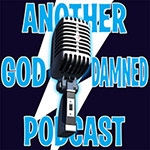 Just in case you missed last week's headlines, the herd announces the election of a new American president. SI asks if Barack Obama's election will have positive ramifications for freethinkers, humanists and atheists. OG and Chappy speak their minds and SI pulls their ideas together, then ponders whether the election results will change the role of the Religious Right in American politics.
How do you vote? Do you use a touch screen, a slot machine, or a paper ballot? OG, SI and Chappy compare and contrast the methods used in various states and discuss whether vote counting is an additive or subtractive process.
Why is OG embarrassed? Find out as the herd discusses Prop 8. Fortunately, she gets over her embarrassment in time to reveal the poll results.