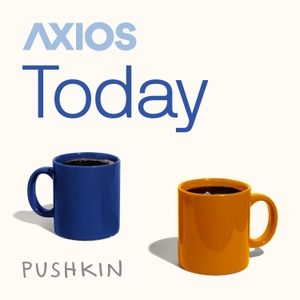 Another historic storm hits Louisiana
08.30.2021 - By Axios Today
Hurricane Ida made landfall in Port Fourchon, Louisiana yesterday afternoon. Just shy of a category five storm, it's one of the strongest hurricanes to hit the state in recorded history. It also hit on the 16th anniversary of Hurricane Katrina which ravaged the state and the city of New Orleans.
Plus, ambulance wait times are skyrocketing.
And, Silicon Valley's biggest fraud on trial.
Guests: Axios' Andrew Freedman, Marisa Fernandez, and Kia Kokalitcheva.
Credits: Axios Today is produced in partnership with Pushkin Industries. The team includes Niala Boodhoo, Sara Kehaulani Goo, Dan Bobkoff, Nuria Marquez Martinez, Sabeena Singhani, and Michael Hanf. Music is composed by Evan Viola. You can reach us at [email protected] You can text questions, comments and story ideas to Niala as a text or voice memo to 202-918-4893.
Go deeper:
"Extremely dangerous" Hurricane Ida lashes Louisiana coast
As hospitals fill, more ambulances forced to wait
Silicon Valley's biggest fraud is on trial
Biden pays respect to fallen service members at Dover AFB
Learn more about your ad choices. Visit megaphone.fm/adchoices