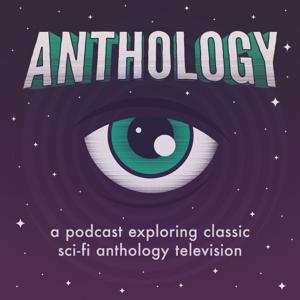 Anthology - The Twilight Zone, Black Mirror, Science Fiction Theatre, and Classic Sci-Fi Podcast
By Obsessive Viewer Podcasts
What's Anthology - The Twilight Zone, Black Mirror, Science Fiction Theatre, and Classic Sci-Fi Podcast about?
Anthology is a podcast exploring science fiction anthology television from TV's first golden age beginning with The Twilight Zone. Each week, join host Matt Hurt (The Obsessive Viewer podcast) as he discusses the plot, themes, and trivia of an episode of The Twilight Zone as well as how he felt as a first time viewer of the show.
Classic TV shows planned for future seasons of the podcast include The Outer Limits, Tales of Tomorrow, Science Fiction Theatre, Alcoa Presents: One Step Beyond, The Ray Bradbury Theater, and more. Bonus episodes are also planned for modern sci-fi anthology shows like Black Mirror, Dimension 404, Philip K. Dick's Electric Dreams, and Jordan Peele's 2019 reboot of The Twilight Zone.
Proudly presented by ObsessiveViewer.com.