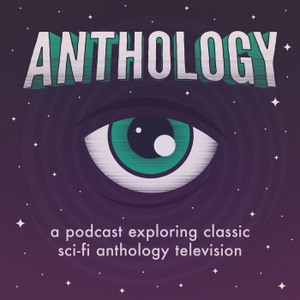 Anthology - The Twilight Zone, Black Mirror, Science Fiction Theatre, and Classic Sci-Fi Podcast
By Obsessive Viewer Podcasts
What's Anthology - The Twilight Zone, Black Mirror, Science Fiction Theatre, and Classic Sci-Fi Podcast about?
Presented by ObsessiveViewer.com, Anthology is a podcast that examines two episodes of The Twilight Zone (and later, The Outer Limits) every episode. Host Matt Hurt (from The Obsessive Viewer podcast) discusses the plot, notable talent involved, pop culture impact, and any social commentary or morality tales in the episodes as well as how he felt as a viewer about the show.
The podcast will follow a seasonal release structure. Following the conclusion of each "season", the podcast will take a hiatus. During each hiatus, one bonus episode will be released to supplement the feed.