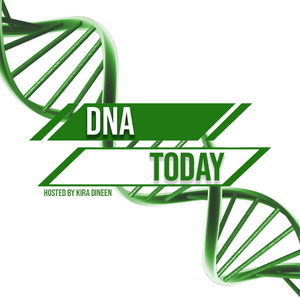 After having a family history of Huntington's Disease, Antonio Maltese was pre-symptomatically genetically diagnosed with the disease himself. This diagnosis has motivated Antonio to become a fierce patient advocate with big plans to change the future of people with Huntington's disease.
Huntington's Disease is progressive brain disorder that causes uncontrolled movements, emotional problems, and loss of thinking ability. This neurodegenerative disease is caused by an excess of CAG repeats in the Huntingtin gene (HTT). Unaffected people have this DNA sequence repeated 10 to 35 times. Those that may be affected have 35-39 repeats and those with over 40 repeats will develop Huntington's Disease.
This disease is inherited in an autosomal dominant pattern, meaning if a parent has Huntington's Disease their child has a 50% chance of inheriting the disease. Antonio shares about his paternal grandmother who had Huntington's Disease and why he decided to pursue genetic testing.
The biggest breakthrough in neurodegenerative diseases for 50 years recently occurred, 46 patients had their Huntington genes silenced at the University College London as part of a research study. Antonio I and discuss the impact this could have on Huntington's Disease and other neurodegenerative diseases.
Antonio shares the resources he has benefited from including HDBuzz and the blogs where he has collected his research for others: huntingtonsinitiative.blogspot.com and chuffed.org.
Don't forget to follow the show on Instagram, Twitter, and Facebook!