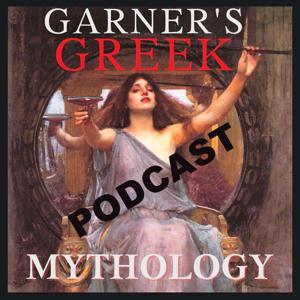 ... In our best  installment yet (and our 9th episode) , we meet  Aphrodite. You might think of her as Venus, but the Greeks knew her as Aphrodite, the eternal Goddess of Love.
Her origins are amazing, and her decision to devote herself to the arts of love are an amazing decision, as you will see.
What happened to this seductress? Reassuringly, nothing. Of all the gods and goddesses, Aphrodite remains the most engaged in the modern world.
Narrated by mythologist and best-selling author, Patrick Garner,  Garner's Greek Mythology is unlike any other Greek history series.  Here these divine beings are viewed as if they were anything but mythical...
If you love these podcasts, you'll also enjoy new stories about the gods in Garner's novel Homo Divinitas, now available as an audio book on Amazon.com and Audible.com.
(Musical score includes selections from Fesliyan Studios and Free Sounds Library. Many thanks to both. In addition, thanks to "klankbeeld" and freesound.org for the choir music at 10:54; thanks also to Capella Ducis, Organ Axel Wenstedt, Cello Angela Heetvelt, and members of Scordatura.)Support the show (https://www.patreon.com/garnersgreekmythology)