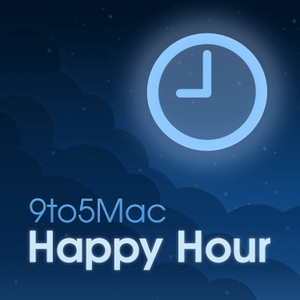 Apple Music updates, iPhone 9 rumors, iOS 14 default apps
02.21.2020 - By 9to5Mac Happy Hour
Apple Music gains new features, coronavirus forces Apple to adjust earnings guidance (again), new iPhone SE and iPad Pro rumors continue, and Apple may finaly be considering third-party default apps.
9to5Mac Happy Hour is available on Apple Podcasts, Spotify, Stitcher, TuneIn or through our RSS feed for Overcast and other podcast players. New episodes are released every Friday.
Sponsored by Capterra: Visit Capterra.com/HappyHour today and join the millions of people who use Capterra each month.
Stories we discuss in this episode:
Ming-Chi Kuo casts doubt on 2x2 MIMO uplink support for 5G iPhone 12
Three is launching 5G in time for 'critical' launch of new iPhones
Pandora now lets you stream music on the Apple Watch without iPhone
iPhone 12 may use custom 5G antenna with Qualcomm modems
Apple March event rumored: iPhone 9 and more expected
Apple says it won't hit Q2 revenue target due to coronavirus
Tim Cook details Apple's response to coronavirus outbreak in memo to employees
Bloomberg: iPhone SE 2 on track to launch in March despite coronavirus production delays, new iPad Pro in first half of the year
Digitimes: New '12-inch' iPad Pro in production with 3D-sensing rear camera, likely March launch
Alternate albums now get smarter handling on Apple Music
Kuo: Ultra-wide band chip production ramp predicts Q3 2020 launch for Apple AirTags
watchOS 6.1.3 for Apple Watch available today with critical bug fixes
iPhone 9 mass production 'likely' delayed due to coronavirus, report says
China to Taiwan: Apple shifting production over coronavirus
Bloomberg: Apple considers allowing iPhone users to set third-party web browsers and email apps as defaults, native Spotify on HomePod
Apple Music for Mac adds time-synced lyrics feature in latest macOS 10.15.4 beta
Episode 32: CES and HomeKit Roundtable with Special Guests Zac Hall, Adam Justice and Richard Gunther
Subscribe, Rate, and Review 9to5Mac Happy Hour!
https://twitter.com/apollozac/status/1229947001527246854
Follow Zac:
Instagram @apollozac
Twitter @apollozac
Follow Benjamin:
Twitter @bzamayo
Follow 9to5Mac:
Instagram @9to5mac
Twitter @9to5mac
Facebook
Listen & Subscribe:
Apple Podcasts
Overcast
Spotify
Share your thoughts!
Drop us a line at happyhour@9to5mac.com. You can also rate us in Apple Podcasts or recommend us in Overcast to help more people discover the show!