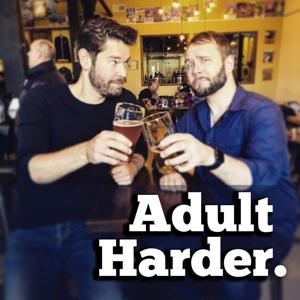 Appreciate Wrestling More. NO, WE'RE BEING SERIOUS!
04.04.2018 - By Adult Harder
Skin-tight uniforms. Feathered hair. Blood, sometimes. No, it's not the seedy underbelly of jazzercise; it's professional wrestling, and it's high time you got on board! Ryan breaks down the finer points of pro wrestling, including blood, nudity, and draaaamaaaaaa! And the guys give some pretty overall decent advice on how to dip your toe in the wrestling waters by throwing a good, old-fashioned Wrestlemania party!