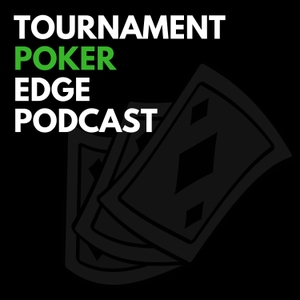 On this episode of the Tournament Poker Edge, Clayton is joined my long time friend of TPE Carlos Welch. He discusses finally moving out of his can...and in to a Prius! He also shares some other great tips for living the Nit Life. And of course, Clayton and Carlos discuss some strategy utilizing hands played against the DTO Bot.  NOTES:
How to get a Diamond Card: (a) Stay 24 nights at Wyndham Hotels to earn their Diamond card (b) Status match to Caesar's Diamond card (c) Rematch back and forth yearly on the Status Match Merry Go Round. Never pay resort fees again!
Carlos's First Year As A Professional Poker Player With Weekly Updates.
DTO Poker Video Tutorial
Exploiting Small Stakes Tournaments Premium Training Video
How To Obliterate Passive Tournaments
Thinking Poker Daily Premium Podcast (with Andrew Brokos)
Carlos and the Giraffe on Twitch
Follow Carlos on Twitter!