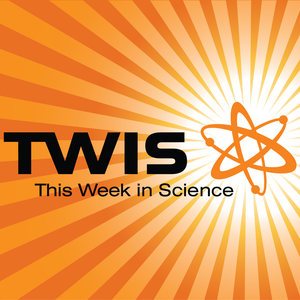 What is in the This Week in Science Podcast?
Mars Milestones, Whey To Go, Whale Speak, Malaria Success, Bacterial Biofilms, Anti-Stars?, COVID Update, Sponge Tracks, Fruit Fly Marathoners, Antibiotic Time Bomb, New Nomenclature, Drug-Finding Tool, Lost Identity, And Much More…
Become a Patron!
Check out the full episode of our science podcast on YouTube. You can do that here.
And, remember that you can find us on all the podcast directories. If you are looking for science podcasts on Spotify, we are there! Science podcasts on Google? We are there! You're looking for science podcasts on iTunes, science podcasts on Apple? We are there, too! Just look for This Week in Science…
Disclaimer, Disclaimer, Disclaimer!!!
The following program is unintended for audiences of any age
As it contains information presented as news and informed opinion by experts
But often is not…
Reasonable people are expected to understand the difference
between actual journalism, political propaganda, and paid sponsorship influence manipulation in all content…
Though it will be considered an unreasonable burden for the program to point out which is which.
Any medical advice, supplement testimonials or favorable product mentions
are at the sole discretion of the audience to regard as meaningful.
While some people may be called doctor
and even hold degrees of higher education relating to those titles,
always remember that they may not be "that kind" of doctor.