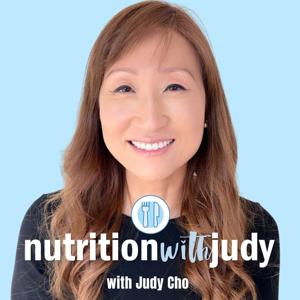 167. Are Grain-Fed Animals Safe on Carnivore? PUFAs Discussed - Dr. Paul Mason
03.28.2022 - By Nutrition with Judy
I'm excited to be sitting down with Dr. Paul Mason. In our conversation, we talked about some of the confusion in the carnivore keto space. I hope this evidence-based interview helps clarify some of the confusion about omega 6 polyunsaturated fatty acids and its relation to blood sugar imbalances. 
Dr. Paul Mason is a Sports and Exercise Medicine Physician Specialist. He obtained his medical degree with honors from the University of Sydney and holds a degree in Physiotherapy and Occupational Health.
Dr. Mason has an in-depth understanding of the latest science surrounding weight loss and nutrition and he uses a low carbohydrate approach to help his patients achieve an excellent result. Dr. Mason has a practice in Australia and does virtual sessions. 
We discuss the following:All about Dr. Paul MasonThoughts on saturated fats and seed oilsSeed oils and diabetes PUFAs in meats and HbA1c Study on corn and antinutrients absorptionSeed oil studyThoughts on carbohydrates for athletesThoughts on SHBG and testosteroneThoughts on thyroid markersDairy and casomorphinCalcium on a carnivore dietThoughts on glucose that feeds the brainWhere to find Dr. Paul Mason ____ RESOURCES -Twitter: https://twitter.com/drpaulmason   -YouTube: https://www.youtube.com/c/DrPaulMason   -Online consults: https://dr-paul-mason.au1.cliniko.com/bookings#service  -Low Carb Down Under: https://lowcarbdownunder.com.au/   -Low Carb Down Under YouTube: https://www.youtube.com/c/lowcarbdownunder   -Get $25 off your first month at NutriSense with promo code NWJ25:  http://nutrisense.io/judy  ____ CHECK OUT MY BOOK, Carnivore Cure SIGN UP FOR MY WEEKLY NEWSLETTER _____  ADDITIONAL RESOURCES Nutrition with Judy Articles Nutrition with Judy Resources Cutting Against the Grain Podcast _____  FIND ME