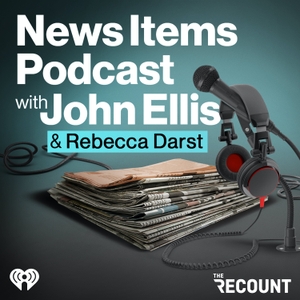 Here are the news items:
Sinovac's COVID-19 vaccine is proving highly effective, burnishing China's "vaccine diplomacy" as it exports millions of doses around the world.
Two human rights groups allege Apple is sourcing hardware and assembly work from Chinese companies engaged in forced labor of oppressed minorities.
Israelis and Palestinians may be headed for war again — John and Rebecca look at whether the window for de-escalation is closing. 
American companies have announced $484 billion in share buybacks as they spend excess profits after a surprisingly strong year. 
The FBI is reportedly looking into the investment practices (and foreign adventures) of Pennsylvania's biggest pension fund, which holds $62 billion for public school teachers.
PLUS: John and Rebecca discuss the cyberattack on the Colonial Pipeline — the most important channel for fuel distribution in the country — and how the shutdown is affecting gas and heating oil commodities.
Learn more about your ad-choices at https://www.iheartpodcastnetwork.com