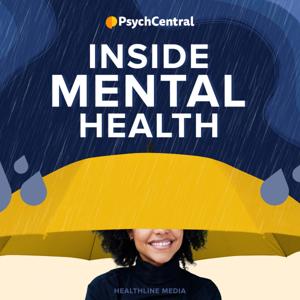 At last count, there were over 300 mental health-related apps in the app stores. With this many, how do you choose? How do they differ from each other, and do they actually help? Most importantly, how do we know which ones are safe? 
On today's episode, we discuss mental health apps with clinical psychologist, Dr. Nathaan Demers, and digital health marketer, Joe Conrad, who created the mental health app Nod. 
Together, they explain what it takes to make an effective mental health app and how consumers can protect themselves.
Listen now!
Guest Information for 'Mental Health Apps' Podcast Episode
Dr. Nathaan Demers is passionate about people. This passion has led him to an enriching career as a clinical psychologist, filled with a number of twists and turns working across a variety of settings. Nathaan is an active traveler and athlete — these aspects of his life have inspired him to think beyond the traditional confines of mental healthcare. He strives to find innovative ways to expand the reach of mental health services to improve the lives of others. While Nathaan is fascinated by all areas of psychology, his passion lies within the positive psychology movement working specifically in preventive behavioral health.
Joe Conrad is a creative entrepreneur and digital health pioneer. Since 1990, Joe has led the charge at Cactus, a purpose-driven branding and creative agency with the mission of creating sharp ideas for brands and causes that help people thrive. 
Joe and his team are the creators of Man Therapy, an innovative and award-winning campaign that uses humor to engage working-age men with an immersive, entertaining, digital experience where therapy actually happens. 
He's also the founder and CEO at Grit Digital Health –– a team of specialists in behavioral health, wellness, technology, and marketing. In 2016, Grit Digital Health launched YOU at College, a personal and customized well-being portal that helps students navigate life and campus. And this year the team at Grit is launching Nod, an app that combats loneliness by helping college students build more meaningful relationships. Learn more about Nod at heynod.com.
About the Inside Mental Health Podcast Host
Gabe Howard is an award-winning writer and speaker who lives with bipolar disorder. He is the author of the popular book, Mental Illness is an Asshole and other Observations, available from Amazon; signed copies are also available directly from the author.
To learn more about Gabe, please visit his website, gabehoward.com.