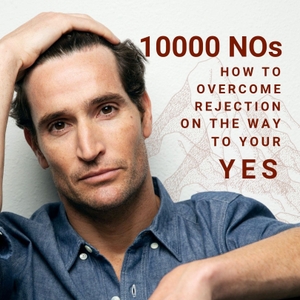 Are You Asking for What You Need?
04.12.2021 - By 10,000 NOs

Recently, we had former upper management from Google, Jennifer Murphy, as our VIP guest for the 10,000 NOs Insiders Community. Among many takeaways for our members, she told a story from early in her career, when she was first learning about sales. She was admittedly terrible (don't worry, she went on to become a superstar) but she didn't realize until her supervisor asked one simple question. After hearing Jen explain everything she was doing to make the sale (it was a lot), he simply questioned, "Are you asking for the order?" As seemingly obvious as that sounds, she realized that she was not. So with that one suggestion, she began asking potential customers directly for their business and the results changed the trajectory of her professional life and drastically increased the quality of her personal life. Monday Morsels are the short-form companion to our Friday Interviews of 10,000 NOs... brief riffs on the show's central topics & themes as food for thought to chew on throughout your week. It is not the critic who counts. If you've been knocked down... get up, dust yourself off, and get back in the arena. If you want to give back, share this with someone who could use it and leave a 5-star review on Apple Podcasts, or wherever you listen, so more people find this show and benefit from these conversations. If you dig the show, click the link below for our new 10,000 NOs Insiders Community to learn how you can make this experience 3D by hopping on intimate, weekly Live video calls with Matt, including monthly drop-ins with some of his badass past-guests & VIP friends.   SHOW LINKS: 10,000 NOs: THE BOOK JOIN THE 10,000 NOs TRIBE FOLLOW MATT ON SOCIAL 10,000 NOs INSIDERS See acast.com/privacy for privacy and opt-out information.