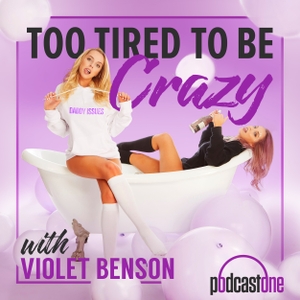 Today we're going back to the episode that started it all! But first I give you a pep talk about that F8ckboy in YOUR life and remind you to be the BO$$ ass betch you were meant to be! 
Then I have Alex Papiccio joins me to talk about my insane dating life... and even crazier mind. We discuss our own f*ckboy experience, answer your questions, and give advice on how to end a toxic cycle and love yourself!
Check out my amazing sponsors!
Mrs Fields: Get 20% off site-wide with promo code VIOLET at mrsfields.com - Click on the microphone at the top and enter promo code VIOLET for 20% off your order.
Better Help: Get 10% off your first month with the discount code "TOOTIRED" at www.betterhelp.com/tootired