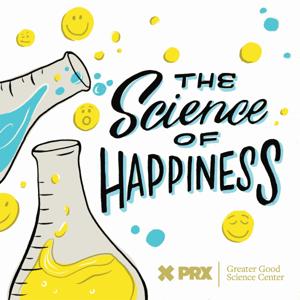 Fear is a normal part of our lives — but there are ways we can safely challenge and conquer it. Our guest tries a research-backed way to tackle a fear she's had since elementary school.
**Vote for The Science of Happiness in The Webby's!**
https://vote.webbyawards.com/PublicVoting#/2022/podcasts/limited-series-specials/health-science-education\
You'll have to make an account, but we promise it takes less time than it does to say "The Science of Happiness."
Don't forget to verify your account!
CLICK HERE to make an account and vote.
Or, go to webbyawards.com. Click "Start Voting." Click "categories," then select "Podcasts," then "Limited Series & Specials" at the bottom. Click "Health, Science and Education" and click The Science of Happiness and Music to make an account and vote!