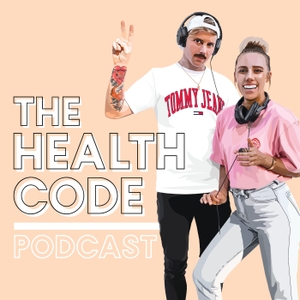 Are You Training Hard Enough!? Embarrassing Poop Story & Relationship Drama
04.06.2018 - By The Health Code
We're not sure what was in the air this week or how the stars were aligning, but Sarah was on a SERIOUS power trip. This week we see the usual soft, sweet and sensitive Kurt, turn on Sarah and reveal her most embarrassing moment! Here's a clue... rogue poop.
In episode two we discuss one of the toughest fitness questions 'Are You Training Hard Enough!?' How hard SHOULD you be training to reach your goals and... how do you determine if you're training at your peak!?
To top it off, who doesn't love a good old Q&A? We shout out some of our favourite Instagram questions, open up and share some juicy goss with you! Yep, we're talking marriage, babies, poop and cheat meals!