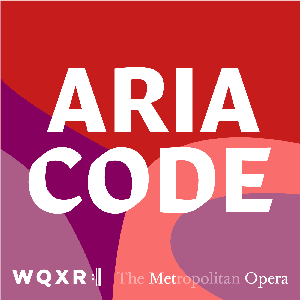 Aria Code with Rhiannon Giddens is Back!
11.07.2019 - By Aria Code
Aria Code returns for Season 2 with 10 stunning arias and one big theme: desire. Opera singers and experts talk about the things we want the most – love, power and freedom.
In its first season, Aria Code became a low-key hit for both longtime opera fans and folks discovering it for the first time. Each episode opens a window into one aria – a feature for a single singer – and explores how and why these brief musical moments have imprinted themselves in our collective consciousness and what it takes to stand onstage and sing them.
Starting November 13, 2019, the second season will explore the many facets of desire, from pining for an absent lover to killing for power. World-renowned opera stars — Anna Netrebko, Jamie Barton, Eric Owens and many more — offer insight into the motivations of their characters and, in turn, our own.
Hosted by Grammy Award-winner and MacArthur "Genius" Fellow Rhiannon Giddens, Aria Code is produced by WQXR in partnership with The Metropolitan Opera.