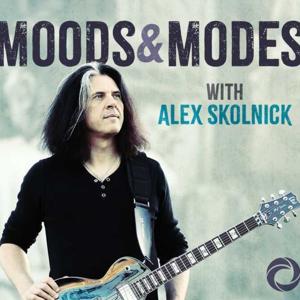 Arielle is a guitarist, singer, and guitar builder who has risen to prominence in the rock community for her soulful, uninhibited guitar playing and songwriting. Disregarding industry norms, Arielle has forged her own path and as a result, has performed with a stunning list of legendary acts including Brian May, Gregg Allman, CeeLo Green, Eric Johnson, and many others. In this episode, Arielle discusses her diverse musical influences, how she learned to find her voice as a songwriter, and the friendship with Brian May that led to their collaboration on the BMG Arielle guitar. The two discuss her passion for building her own instruments, and Arielle tells Alex about her commitment to replacing the wood that she uses for her guitars by planting trees. Arielle's album Analog Girl In A Digital World will be released on May 7.
Moods & Modes is presented by Osiris Media. Hosted and Produced by Alex Skolnick. Osiris Production by Kirsten Cluthe and Brad Stratton. Editing and mixing by Brad Stratton. Music by Alex Skolnick. Artwork by Mark Dowd.
 
To discover more podcasts that help you connect more deeply to the music you love, check out osirispod.com. If you like what you hear, please give us a rating and review on Apple Podcasts. 
Hosted on Acast. See acast.com/privacy for more information.