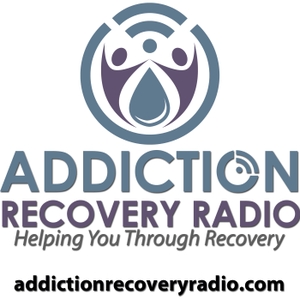 The three steps of denial; It's the beginning process of addiction recovery. Everyone has suffered at one time or another, some form of denial. Perhaps a cheating spouse, a death, or a loss of a job. The bottom line, we need to identify these denials, categorize them and deal with them. We explain to you what they are and how to combat them.
We found some really good information from http://azureacres.crchealth.com/ who are a recovery center right here in California.
Addiction Denial is defined two different ways by most experts in the substance abuse field.
Discerning the differences between the two is paramount in working effectively with people in treatment. For illustration purposes lets call the two types of denial Type A and Type B.
Type A denial
is when a person sees, understands, and knows that they have a definite problem. When confronted about the problem they flat out deny it, knowing that it is true. This type of denial is outright dishonesty or lying.
Type B denial
is when a person is either partially or totally blind to a problem that they have. Through a hundred forms of self-deception, rationalization, justification and excuse making, a person can actually believe that they do not have a problem, when everyone around them sees this it is obvious. This type of denial comes from being honestly dishonest or by blindness. The type of denial we will deal with in this test is Type B, honestly being dishonest.
 
Intellectual denial is usually based on lack of understanding, differences in semantics or in definition. A good example is the person who thinks an alcoholic is a degenerate who lives on skid row. He is always panhandling and drinks cheap wine. Anyone who still works, supports a family, pays the bills, and lives in a nice house couldn't possibly be an alcoholic. Here we have a clear problem in definition. A further example is the young executive who drives a BMW, lives in a nice condo and holds a good job with a nationally known electronics firm. He uses $200 worth of cocaine weekly and denies having a problem. He can't pay his bills; he loses his friends, and is always borrowing money. His definition of a drug addict is a person who sticks a needle in his arm every day.
Spiritual denial is even more difficult to deal with because it is so hard to see. This level of denial will lock a person into compliance blocking any possibility for ongoing sobriety. The process of internalizing a new truth is more fully explained in the chapter of the three-headed dragon, head number three.
 
Show Notes:
 
A Very good book for women entering a 12 step program. It helps break it down without the stereotyping that men are usually the only addicts.
We discussed getting help from your local government to source an intervention. If your state or county isn't able to provide such services, check out the links below for some assistance in your state.
http://nationalinterventionassociation.com
http://www.interventionservicesinc.com/
http://www.family-drug-intervention.net
The post ARR24 – The Three Levels Of Denial appeared first on Addiction Recovery Radio Podacast.