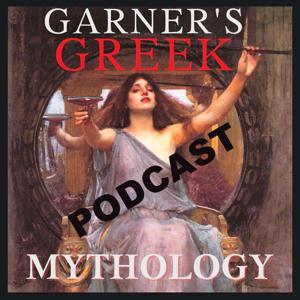 ... This is episode 6 of Garner's Greek Mythology.  What a journey! Here we discuss Artemis, the protector of girls, women and all things that suckle--yet, we learn that she was also a skilled hunter.  Like Athene and the gods, this goddess was riddled with contradictions.
The Romans in their infuriating way renamed her Diane ... She was a proud virgin goddess. Whereas Aphrodite--the goddess we know as Venus--loved song and dance and seduction, Artemis was stern. She was also a traditionalist who surrounded herself with nymphs.
As a fascinating side note, in time she became associated with Hekate, the patron saint of witches.
As a huntress, she delighted in tracking stags and boars and establishing sacred groves to shelter the wild things she hunted. Those who dared to stalk game within her forests, whether they were kings or commoners, almost always met a dreadful end.
Narrated by mythologist and best-selling author, Patrick Garner,  Garner's Greek Mythology is unlike any other Greek history series. The series views these divine beings as if they were anything but mythical...
If you love these podcasts, you'll also enjoy new stories about the gods in Garner's novel Homo Divinitas, now available as an audio book on Amazon.com and Audible.com.
Join us as our adventures continue! (Musical score includes selections from Fesliyan Studios and Free Sounds Library. Many thanks to both.)Support the show (https://www.patreon.com/garnersgreekmythology)