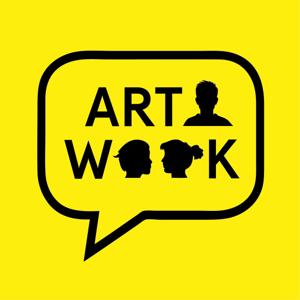 Episode 72 - Artist and Youtuber Sandi Hester from Nashville, y'all!
08.03.2021 - By Art Wank
This week's podcast guest Sandi Hester caught our attention after she found us through Maria Stoljar's podcast, Talking with Painters. Thanks, Maria! We had a look at Sandi's youtube videos and fell in love with her! She is a breath of American fresh air. Her videos are so cheerful fun and informative, definitely check them out. She loves to paint in sketchbooks and is always playing with different mediums and paints. Playful is the word to describe Sandi and it's nice to be reminded that as an artist, painting should be fun! (Not always obviously!). She is influenced by the imperfections in art-making and the mistakes that we build on to create the good.
We had a wonderful zoom chat with Sandi about her approach to art, youtube, her fabulous sketchbooks, the painters she loves, and much more. We think you'll be really inspired by her work and her wonderful view of the world. Fiona also comes up with a great idea to collaborate with Sandi across the pond! We will see what happens with that.....
Artists Sandi mentions -
Kiata Mason 
Emily Powell 
Charles Reid
Jennifer Pochinski