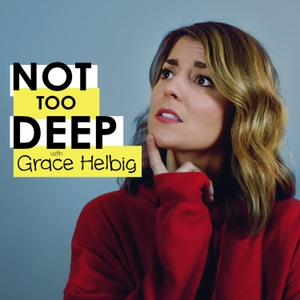 This week we have the very funny Ashly Perez! We talked about her Buzzfeed beginning and now life after Buzzfeed. She shared her love of Oprah, her weird (but hilarious) encounter with her Sorority Sister, Julia Louis-Dreyfus, and how dancing made her feel sexy.
- Follow Ashly:
- Twitter - https://twitter.com/itsashlyperez
- Instagram - https://www.instagram.com/itsashlyperez
-Oprah's Harvest Day https://goo.gl/oJDmP8
- Check out our website! nottoodeep.com
- Subscribe to our new YouTube Channel! https://goo.gl/kLBnSu
- This episode is brought to you by Squarespace, NBC's Good Girls, and Casper Mattresses. Please support them for helping keep this podcast free!
See omnystudio.com/listener for privacy information.