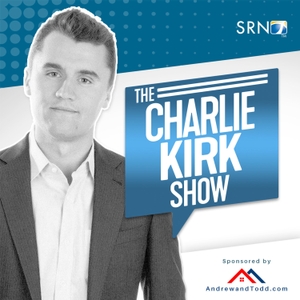 Ask Charlie Anything 83: Inside the Shade War Between Joe and Kamala with Jack Posobiec
10.18.2021 - By The Charlie Kirk Show
Charlie takes the questions you send him at [email protected] alongside host of Human Events Daily with Jack Posobiec and powered by TPUSA.
Questions for Jack and Charlie include: Why would billionaires rig the election for Biden when Biden wants to tax them more than conservatives? How do we talk about the vaccine with our friends who are very pro-vaccine mandates? What is behind Biden's sinking polling numbers: Are people unhappy with his policies or have they lost faith in his leadership ability? Is there a growing conflict between Kamala Harris and Joe Biden in the White House and what are the details of the shade war? What does it mean to be a good person and live a good life? What does Jack mean when he says reject modernity, embrace tradition? Is there a real spiritual war with the Devil? That and so much more...
Support the show: http://www.charliekirk.com/support
See omnystudio.com/listener for privacy information.