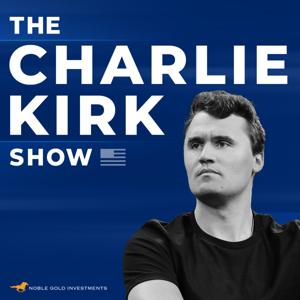 Ask Charlie Anything 104: Is Overturning Roe Too Radical? Will the Reaction Turn Violent? The Remote Learning Verdict Is In? And MORE
05.09.2022 - By The Charlie Kirk Show
Charlie takes the questions you email him at [email protected] including:
Is overturning Roe v. Wade too radical to be conservative since it's been established law has been in place for nearly 50 years? Charlie reacts to a radical op-ed from New York Times "conservative" columnist Bret Stevens who claims that the conservative thing to do would be to leave the onerous court ruling in place. Also, how fierce will the reaction from the left be as the High Court appears poised to overturn the landmark ruling? Will it turn violent? How disastrous was online learning for America's children, and who was chiefly responsible for locking our kids down? Where is the economy at right now and are we heading for a recession, or are we already in one? 
Support the show: http://www.charliekirk.com/support
See omnystudio.com/listener for privacy information.