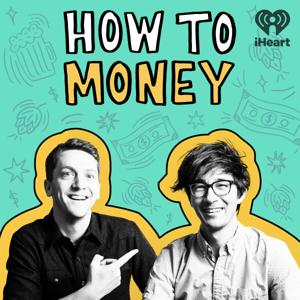 Ask HTM - Frugal or Cheap with a Disappointed Daughter, Awkwardness in Combining Finances with a Partner, & Balance Transfer Cards for Large Expenses #436
11.15.2021 - By How to Money
We're kicking off the week by answering listener questions! And if you have a question that you'd like for us to answer on the show, we'd love for you to submit your own via HowToMoney.com/ask/ , send us your voice memo. Regardless of how random or bizarre you might think it is, we want to hear it!
1 - My daughter doesn't like the helmet I bought for her that was on clearance - frugal or cheap?
2 - How do I overcome some awkwardness as my partner and I combine our finances?
3 - Should I be looking to just get the match or should I max out my employer provided 401k?
4 - Does it make more sense for an older family member to draw on retirement accounts before social security?
5 - Is using a balance transfer credit card a good idea for a large expense I have coming up?
During this episode we enjoyed a Bell's Two Hearted Ale- a big thanks to Chris and all of our friends at the brewery for donating this one to the show! And please help us to spread the word by letting friends and family know about How to Money! Hit the share button, subscribe if you're not already a regular listener, and give us a quick review in Apple Podcasts or wherever you get your podcasts. Help us to change the conversation around personal finance and get more people doing smart things with their money!
Best friends out!
Learn more about your ad-choices at https://www.iheartpodcastnetwork.com