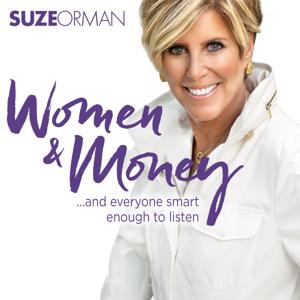 While Suze and KT are on their way back from KT's birthday fishing trip, this episode contains questions from this past year, all about real estate.  Tax credits, buying or renting, paying off a mortgage and so much more.
Take advantage of the Ultimate Opportunity Savings Account with Alliant Credit Union at: https://bit.ly/3vEUTZW
Join Suze's Women & Money Community for FREE and ASK SUZE your questions which may just end up on her podcast!
To ask Suze a question, download by following one of these links:
CLICK HERE FOR APPLE: https://apple.co/2KcAHbH
CLICK HERE FOR GOOGLE PLAY: https://bit.ly/3curfMI See omnystudio.com/listener for privacy information.