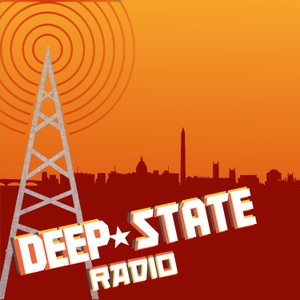 Ask the Experts: How Do We Make January 6 a Positive Turning Point for America?
01.15.2021 - By Deep State Radio
We have never seen events like those that occurred on January 6. We have never had a president who posed the kind of threat to our security presented by Donald Trump. We are facing new challenges to our society and government associated with social media and widespread radicalization. How do we respond to these challenges? Who must be held accountable? We conducted a webinar with three experts--Asha Rangappa, former FBI Agent and currently a senior lecturer at Yale's Jackson Institute for Global Affairs, Harry Litman, former US Attorney and Deputy Assistant Attorney General, and Ryan Goodman, co-editor of Just Security and professor at NYU Law School. Our listeners asked them questions. You'll be interested in their answers. Join us.  Support this show http://supporter.acast.com/deepstateradio. See acast.com/privacy for privacy and opt-out information.