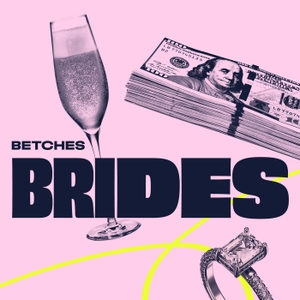 Jordana and Nicole return to the mailbag to answer listener questions and help some more brides in need. They begin by advising a bride who's unsure what to do when her bachelorette party is in jeopardy since not all of her friends can afford the trip. Next they give their advice on how to ask a father of the bride if (and how much) he is contributing to the wedding fund. Finally a listener writes in looking for advice on how to avoid drama after finding out that her fiancé's younger sister slept with the best friend of the groom.
Bruush: Get 15% off your Brüush when you use promo code BRIDES at Bruush.com
Rory: Rory makes it simple to connect with a healthcare professional online, and see if personalized prescription skincare treatment is right for you. Go to hellorory.com/Brides to try the nightly defense for just $5. It's free to chat with the doctor, and your first order is just $5!
Zola: Go to ZOLA.com/bride today and use promo code SAVE50 to get fifty-percent off your save the dates. You can also get a FREE personalized paper sample before you purchase.
Quatreau: For more information about the revolutionary Quatreau tap system, go to quatreauusa.com. If you order a Quatreau system and mention promo code BETCHES, for a limited time, Global Water Solutions will throw in a 75 gallon per day reverse osmosis system. This is free to the first 5 customers who purchase a quartreau system with code BETCHES so you get completely purified water with your new Quatreau tap!