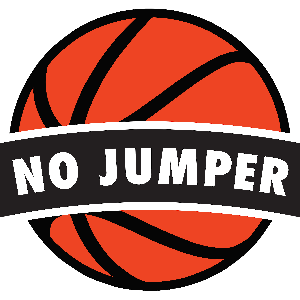 At The End of The Day Ep. 58
11.11.2021 - By No Jumper
Don't miss out on a Winning Season, head to MyBookie and use my promo code NOJUMPER and you'll get double your first deposit at mybookie.ag PROMO CODE AED
At the end of the day, we all knew it was going to happen.
FOLLOW AD
https://instagram.com/iitsad
https://twitter.com/iitsad
FOLLOW KING TRELL
https://www.instagram.com/_kingtrell
FOLLOW Doknow
https://www.instagram.com/doknow2_
FOLLOW KeeKee
https://www.instagram.com/2cckeekee
----
Want to send your merch?
No Jumper
P.O. Box 11659
Burbank, CA 91510
No Jumper Patreon: http://www.patreon.com/nojumper
No Jumper News Discord: https://discord.gg/ajntTVY
FOLLOW US ON SNAPCHAT FOR THE LATEST NEWS & UPDATES
https://www.snapchat.com/discover/No_...
CHECK OUT OUR ONLINE STORE!!! http://www.nojumper.com/
Follow us on Soundcloud: https://soundcloud.com/nojumper
iTunes: https://itunes.apple.com/us/podcast/n...
Follow us on Social Media:
https://www.snapchat.com/discover/No_...
http://www.twitter.com/nojumper
http://www.instagram.com/nojumper
https://www.facebook.com/NOJUMPEROFFI...
http://www.reddit.com/r/nojumper
Learn more about your ad choices. Visit megaphone.fm/adchoices