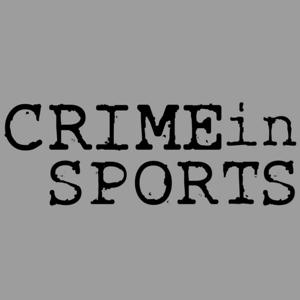 #228 - Attack Of The Circus Penis - The Exposedness of Kellen Winslow Jr
10.06.2020 - By Crime in Sports
This week, we visit one of the most requested stories out there. His father was a Hall of Famer in the NFL, and he followed in his dad's footsteps into the league, even the same position. Though his playing career wasn't as good as Dad, his crime career is certainly as prolific as anyone in sports history. Let's just say that he liked to "show off", but that isn't all... He also commits some of the most horrific crimes we've ever covered. This one is a bit gross!
Follow your father's lead into the NFL, have your teammates grossed out by your constant pornography watching, and be lucky that you're not going to prison for life with Kellen Winslow Jr!!
Check us out, every Tuesday!
We will continue to bring you the biggest idiots in sports history!! 
Hosted by James Pietragallo & Jimmie Whisman 
Donate at... patreon.com/crimeinsports or with paypal.com using our email: [email protected] 
Get all the CIS & STM merch at crimeinsports.threadless.com 
Go to shutupandgivememurder.com for all things CIS & STM!! 
Contact us on... twitter.com/crimeinsports 
facebook.com/Crimeinsports 
instagram.com/smalltownmurder#