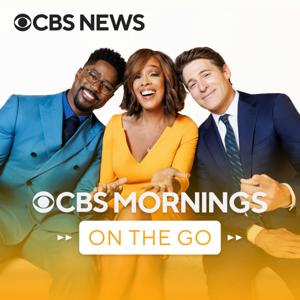 8/12: Attorney General asks to unseal Donald Trump's Mar-a-Lago search warrant. The CDC has relaxed several key Covid guidelines.
08.12.2022 - By CBS Mornings on the Go
The former President Donald Trump says he will not oppose the Justice Department's request to reveal its search warrant. Agents searched Mar-a-Lago on Monday looking for classified documents, including -- according to The Washington Post -- some that involved nuclear weapons. Attorney General Merrick Garland asked a judge yesterday to release that warrant -- a highly unusual move, when no charges have been filed. Police kill an apparent Trump supporter who tried to get inside an FBI field office with a gun. Actress Anne Heche, who is in a coma after a car crash a week ago, is not expected to survive - according to her family. The CDC has relaxed several key Covid guidelines, pointing to a decreased risk of severe illness and death. Europe -- like much of the U.S. -- is grappling with extreme weather caused by unusually hot temperatures. Prices for plane tickets fell nearly 8% last month.
See Privacy Policy at https://art19.com/privacy and California Privacy Notice at https://art19.com/privacy#do-not-sell-my-info.