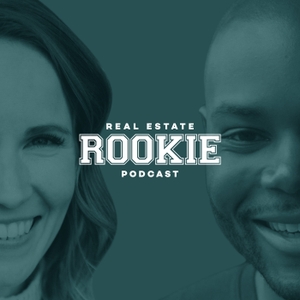 Auctions, Section 8 Tenants, and 16 Doors in South Chicago with Martin Neal
04.21.2021 - By Real Estate Rookie
Martin Neal started his career as a police officer during the great recession. His family convinced him to buy a condo since prices were near rock bottom, this is when Martin was bit by the real estate bug. When he was transferred to another police station, thus doubling his salary, he knew it was time to do something with the condo. He paid off the loan and set up a HELOC (home equity line of credit) so he could purchase cash flowing rentals!
Now Martin uses the BRRRR strategy to buy homes that need rehabbing, rehab them, rent them out, and get them into conventional loans. As of now he has 11 properties with 16 doors, most of which was picked up just in the last 3 years.
Martin has done what many investors advise against, worked with his family. He has his dad running management on some of his properties and helps when rehabbing them as well. How did Martin work with his dad without jeopardizing their relationship? He sat down with his father, laid out the roles and responsibilities of the project, and paid him for his time. It's tough finding trustworthy workers and partners in real estate, so don't disregard family just because they're family!
Martin also gives some great advice on finding high-quality section 8 tenants, many of which helped his real estate portfolio through the COVID-19 shutdowns due to their government subsidized rent. He also talks about buying homes off of auction sites, but making sure you're able to do your due diligence before putting in an offer.
In This Episode We CoverUsing HELOCs to fund your future BRRRRsHaving a defined plan so you can scale faster and with less headache Having the bravery to buy more units, even when it pushes you into new territoryWhy townhouses may be an attractive asset in specific parts of townWorking with family (without destroying your relationships)Buying homes at auctions And So Much More!Links from the ShowRookie Podcast 55: Combining House Hacking and Live in Flips with Tyler MaddenBiggerPockets FormsBiggerPockets File PlaceGoogle SpreadsheetsAuction.comCozy.coTrestaBiggerPockets PodcastBiggerPockets Podcast 248: From Shop Teacher to Multifamily Syndicator with Todd DexheimerBiggerPockets Podcast 075: Mobile Home Investing and Getting Started With John FedroBrandon Turner's InstagramBiggerPockets Money Facebook GroupReal Estate Rookie Facebook GroupBiggerPockets Facebook GroupBiggerPockets ForumsRookie Rockstar Facebook PostCheck the full show notes here: http://biggerpockets.com/rookie71