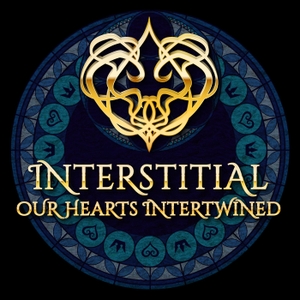 I will never end up like him, behind my back I already am
Season 2's music is by Walmaster from their Phantom EP.
Listen to the full 16 episode season now at Patreon.
Buy Interstitial: Our Hearts Intertwined, Riley's now finished Kingdom Hearts inspired Powered by the Apocalypse table-top RPG at Linksmith Games.
Discuss the season with other listeners in the Got it Memorized Discord or The Orange Groves Discord, or tweet about the show using #InterstitialAP
Follow the cast on Twitter:
Wheels as GM: @TheTravisW
Riley as John Cena: @RevRyeBread
Logan as Sans: @LoganJenkins
Caitlin as Catwoman: @CGRRRRRRRR
Jo as Atticus: @GhostofJo
Interstitial is hosted on The Orange Groves Podcast Network - Support the TOG Patreon to hear cut content from this season and help the network host other programs for marginalized creators!